Nabil Alhajasad Alyacoub - Cofounder
January 08
2 min read
Zawaya Gaming, An Intro.
As a kid that grew up during the true rise of the OG 8 and 16 bit era to the revolutionary PlayStation (here's the PS1 start up sound for some nostalgia). I never thought that one day I would be working with the companies that allowed us to unlock our imaginations and think nothing is impossible, and that there is always something better coming. Let's not forget to mention all the sleepless nights playing Metal Gear Solid.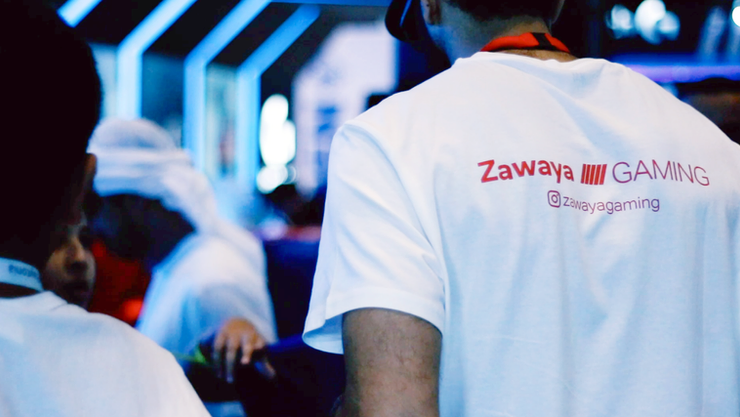 A little over 3 years ago, We were looking for ways to expand our conferences and events company, while utilizing the resources we already had. We were torn as to which industry our expansion made the most sense. We dabbled with music and entertainment, we even considered f&b at a point, when suddenly, all signs led to the gaming industry. We looked into it and the more we learnt, the clearer it became. We need to get into gaming. It made sense, venturing into the gaming industry became our primary goal.
We set out on the adventure of understanding what it meant to be in the gaming industry. So far, it has been an inspiring journey of discovery! Over these past few years, we were lucky to meet so many great people and brilliant minds that were welcoming and helped us push our boundaries and limits.
As I am writing this "welcome to our blog" post, we are still not done evolving. We don't plan on stopping our evolution anytime soon. Even though we are a few years in, we have plenty more work to be done. In the years to come we plan on expanding our reach to a much larger regional audience. We want to be able to provide gamers from all around the MENA region an equal opportunity to shine, an equal opportunity to win and an equal opportunity to rise to the challenge.
I would like to take this opportunity to thank everyone that helped us get to where we are today. I want to thank the gamers who competed in our events, live and online. I want to thank our clients for giving us the trust to help expand their brands. I want to thank the developers and publishers of all the great games. And last but not least, I would like to thank our team for all the hard work and effort they put into helping us get to where we are today.